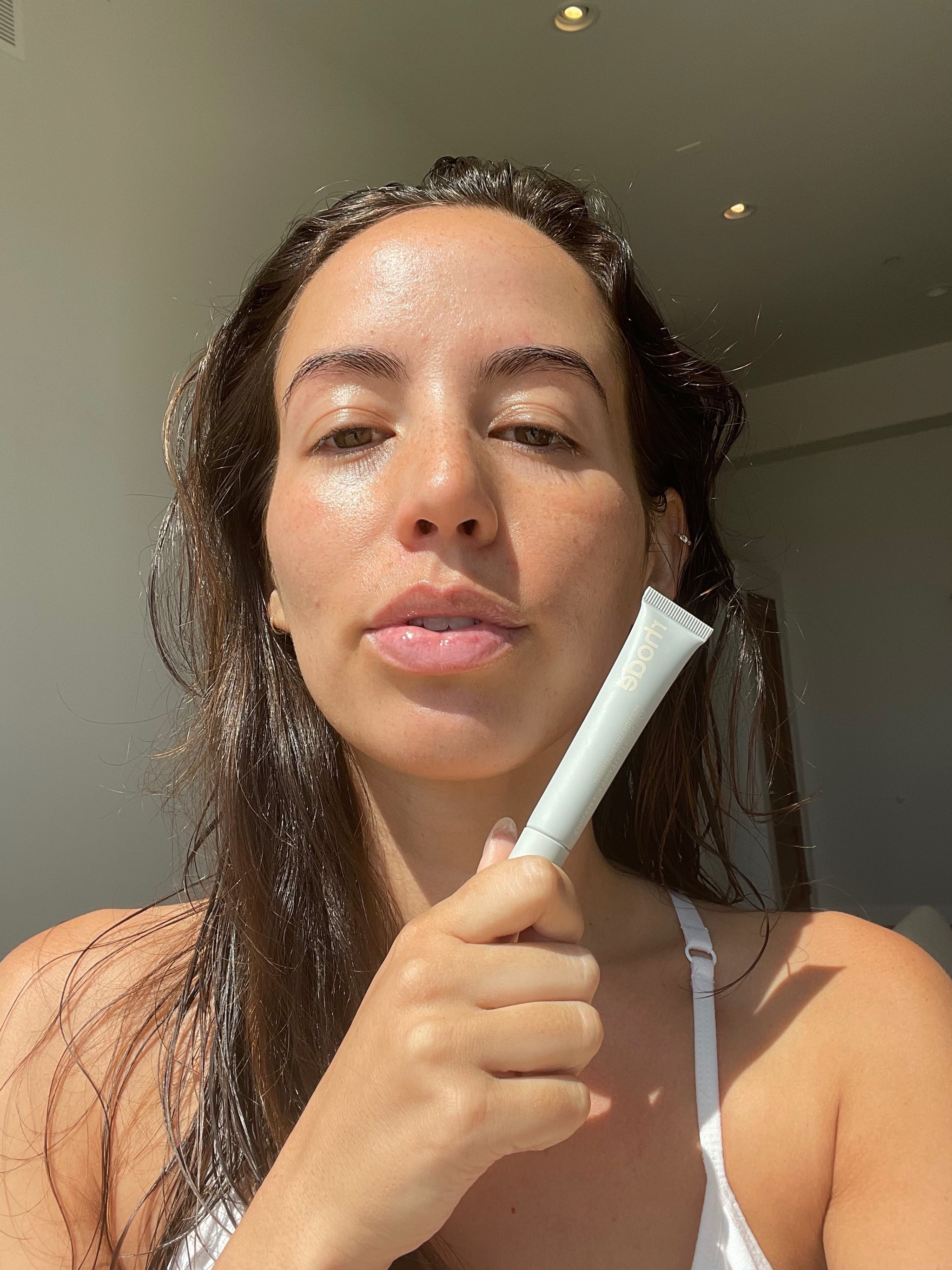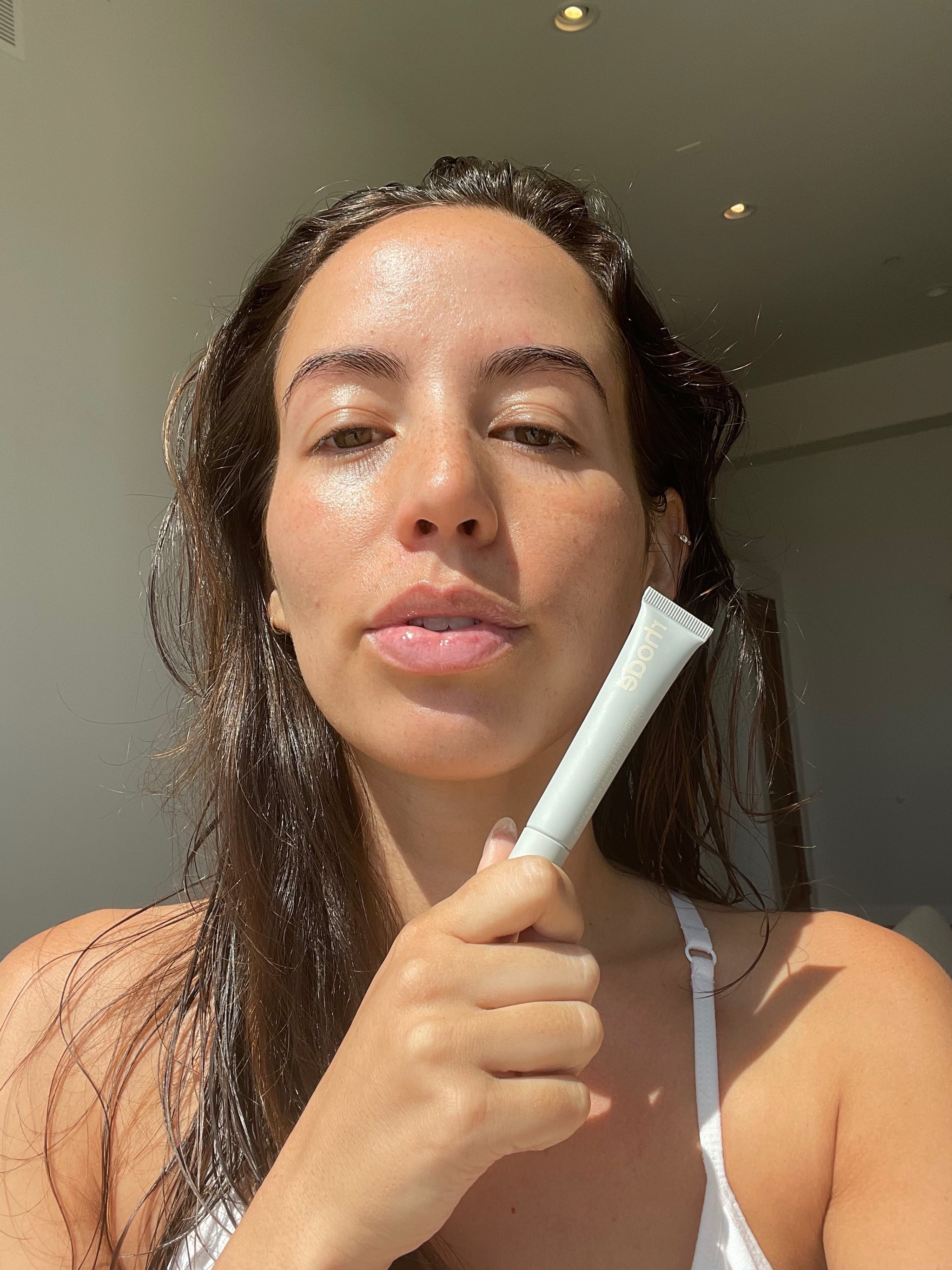 Hailey Bieber's new skin-care brand, Rhode, launched earlier this month.
The three inaugural products quickly sold out, but the Peptide Lip Treatment was recently restocked.
Our editor tested the lip treatment and is sharing her results.
If you're into celebrities or skin care, you probably know by now that Hailey Bieber recently came out with a skin-care line, affectionately named Rhode after her middle name. I won't lie: I've never been one to jump on the celebrity-beauty-brand bandwagon, but Rhode feels . . . different. It could be that I'm a fan of Bieber's style, hairstyles, and even go-to nail colors, but when I heard about the brand, I wanted to try it out.
On June 15, Rhode dropped three skin-care products: the Barrier Restore Cream ($29), the Peptide Glazing Fluid ($29), and the Peptide Lip Treatment ($16), all housed in ultrachic packaging that is both minimal and eye-catching at the same time. I was most intrigued by the Peptide Lip Treatment because I love lip products, but I'm also very particular about what I choose to use on a regular basis. I like my products to be hydrating without feeling heavy, to feel glossy but not sticky, and of course, to taste or smell great. There are only a few lip products that pass my very rigorous standards.
Rhode's Peptide Lip Treatment is infused with shea butter to hydrate, peptides to restore moisture in the lips, and cupuaçu to maintain skin elasticity. It promises to leave lips both nourished and glossy and comes in three different scents: Salted Caramel, Watermelon Slice, and Unscented. The product is cruelty free, vegan, gluten free, and dermatologist tested and developed. It's designed to be worn as an everyday lip treatment, but it can be used as a plumping lip mask by applying a thick layer onto lips and allowing it to sit for a full 10 minutes.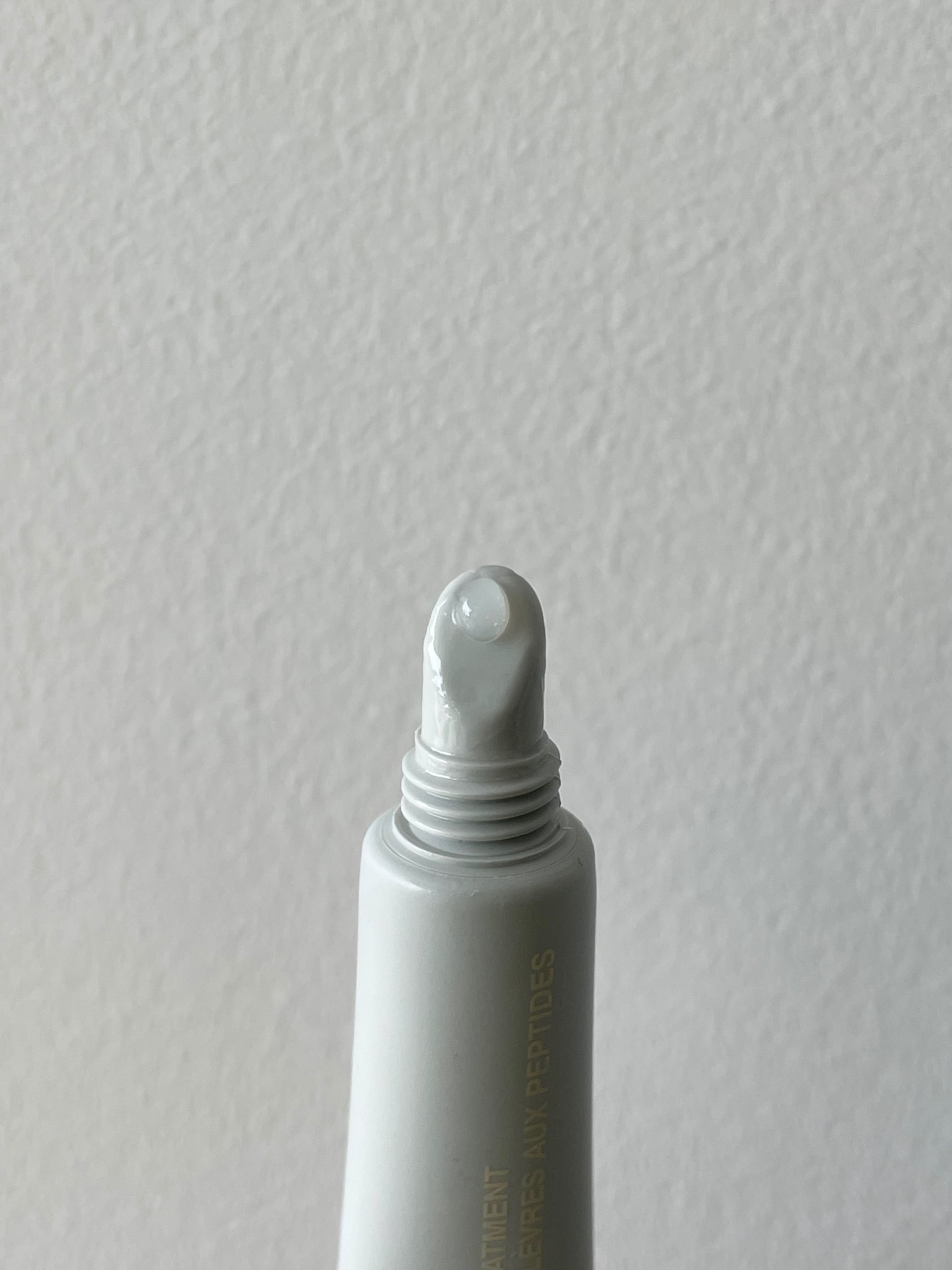 I have extremely dry skin, and that extends to my lips. They're the first part of my body to get sunburned, and I even have some damage on my lips from lying out in the sun without a hat. Because of this, you will not find me on any given day without my favorite hydrating product of choice — Aquaphor — slathered all over my lips. During the day I use a tiny amount mixed with a lip balm with SPF, and at night I layer it on my lips in thick layers over top of moisturizer. Although I never go into testing out a lip product thinking that it could be a replacement for my go-to, the first time I tested the Peptide Lip Treatment, it definitely gave it a run for its money.
I first opted to try the Salted Caramel scent, and I was instantly obsessed with how it smelled — it was like a piece of candy, without smelling or tasting synthetic at all. It came out of the tube in a clear, thick, gel-like consistency that spread easily over my lips. They felt immediately hydrated and soothed after just two swipes of the Peptide Lip Treatment, and that is not an exaggeration. When my lips stayed hydrated even after the product and glossiness faded, though, I knew I had found a winner.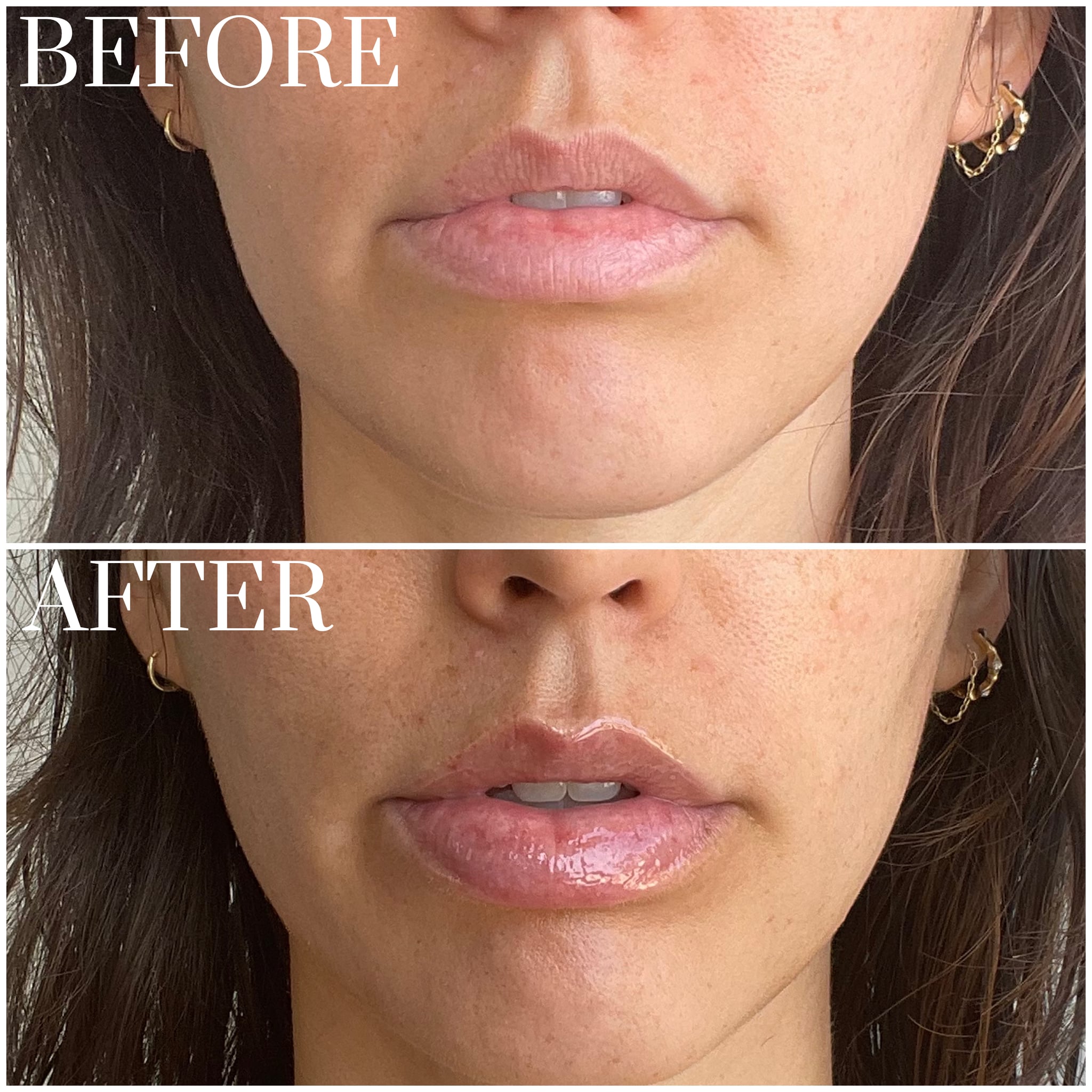 When I packed up for vacation last week, I opted to leave my Aquaphor at home. I've been using nothing other than Rhode's Peptide Lip Treatment ever since, and my lips have never felt better. I've tested all three of the Peptide Lip Treatments since they came out, and although the Salted Caramel scent is my favorite, the Watermelon Slice is a close second. The Unscented version reminds me the most of Aquaphor because it's just as hydrating minus the yummy smell that the rest of the treatments have.
To put it simply, Rhode's Peptide Lip Treatment has become my new go-to product for my dry, chapped lips, and it's landed a permanent spot on my beauty counter (and in my purse . . . and in my car . . .).
Rating:

Image Source: POPSUGAR Photography / Renee Rodriguez